The province of KwaZulu Natal is home to a multitude of attractions, with something for every taste, budget, and relaxation requirement. It also has a sub-tropical climate, making it ideal to visit at almost any time of the year. It has an incredible ability to capture the imaginations and hearts of visitors with a simple sunrise and glass of wine.
There are a number of extremely outstanding tourist spots that many people may not know about. Today we are pleased to share with you some of KwaZulu Natal's hidden germs which a simple guidebook won't tell you about:

Pongola Game Reserve
The Pongola Game Reserve is home to the gorgeous White Elephant Lodge. Offering safari drives, sunset cruises and elephant monitoring activities, it's also home to the Space for Elephants program which is responsible for reintroducing orphan elephants into the reserve. It is one of my favorite hidden gems, where I fell in love with elephants. It is located alongside Lake Jozini and surrounded by the Lebombo Mountains in Northern KwaZulu Natal.
2. Sani Pass
Do you have a love for heights? If the answer is yes then the Sani Pass is a place to be. The Sani Pass is the gateway to the Roof of Africa, and also home to the highest pub on the continent. It is located in the West of KwaZulu-Natal, South Africa on the road between Underberg, KwaZulu-Natal and Mokhotlong, Lesotho.
Driving conditions are challenging and not for the faint at heart, and a 4×4 vehicle is considered essential if you don't want to end up like the few car wrecks, you will come across as you ascend up the mountain. The nail-biting trip does however provide travellers with absolutely amazing gripping tales to take home. So make sure you have your passport handy because you will needed to cross over into Lesotho.
3. Hillcrest Paintball 
One of best paintball fields and is a must-visit if you and your kids are a tad bit trigger-happy. It has two arenas for distinct types of paintball warfare: one offers you an African bush experience while another is for SWAT-team-style battle. Hillcrest Paintball also has a pro-shop, a tuck shop and braai facilities. Book in advance to avoid disappointment.
4. St Lucia
St Lucia is a gorgeous, palm-fringed area on South Africa's East Coast just a couple of hours from the tourist hub of Durban. St Lucia offers a much more natural approach to a seaside vacation. There is a large number of hippos and as a result they have become the largest population of hippos in South Africa.
So you're most likely to bump into one of these enormous (and usually water-dwelling) creatures range from good to excellent. On a regular basis, the 'townies', or street-roaming hippos, make an appearance, and while a hippo traffic jam is not common, it does occur, especially at night when hungry hippos venture from the nearby estuary in search of suburban sweetness and grassy verges.
5. Phezulu Safari Park
Situated in the gorgeous Valley of 1000 Hills, is another hidden gem, enjoyed mostly by overseas tourists. Go back to your roots and take a guided tour around the Phezulu Zulu Kraal and hang around for some traditional dance.
The Phezulu Safari park also boasts a reptile park with crocodiles and knowledgeable guides to teach you about these prehistoric creatures. There is also the option of a game drive where you can spot blesbok, impala, wildebeest, zebra, giraffe, duiker and bushpig.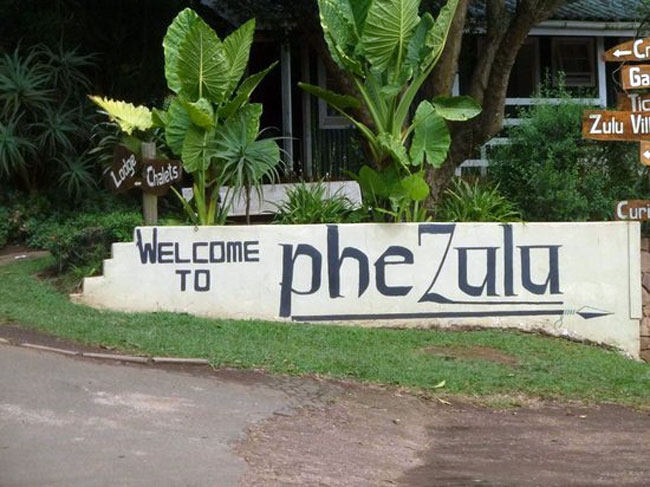 5. Roma Revolving Restaurant 
Located on the top floor of the John Ross building the views over Durban are nothing less than breathtaking. This almost forgotten gem, opened its doors in 1973 and has been turning heads (literally) ever since. It is sure to make you proud to be a Durbanite as you browse through their collection of old school Durban pictures. Back when horse and carts rolled down West Street!
You have the choice of fine dining in the Roma Revolving Restaurant (Lunch: 12pm-2pm or Dinner: 6pm-10pm) or if you prefer to just chill and take in the scenery head up to Gino's Sky Bar. Seeing as this is the only restaurant of its kind in the Southern Hemisphere it's a seriously under –rated Durban institution.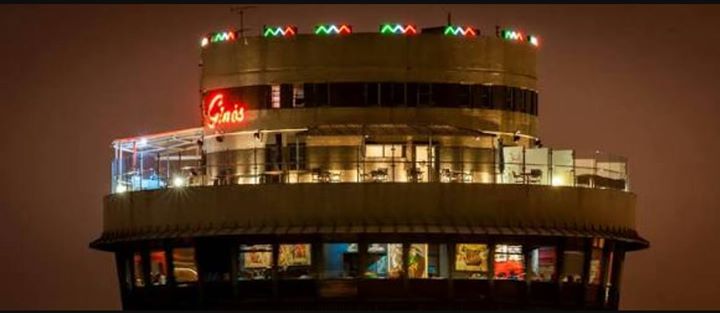 6. Tala Game Reserve
Tala is home to 380 species of birds and big game—including rhinos, wildebeests, warthogs, hippos, and giraffes. The sanctuary is spread over 7,400 acres of African bushveld. You have the options of taking a two-hour guided bushwalk, riding with a ranger on a two-hour game drive, or exploring the park at your own pace on a self-drive safari. You can also choose to hang out for lunch at their restaurant or even book in for a night in one of the reserve's luxury lodges or rustic rondavels.
7. Umhlanga Lagoon Nature Reserve 
Perfect for private session, romantic picnic, this spot is to die for. Troll through the coastal dune forest, across the Ohlange River towards the Umhlanga Lagoon. The guided walk is half an hour long so it shouldn't be too strenuous for little hikers. The reserve boasts well over 60 species of wildlife. Keep your eyes open for vervet monkeys and blue and red duiker. The route is well-marked and well priced.
Email us on info@ msinsitravels.com should you wish to visit any of these Kwa-Zulu Natal's hidden gems.